Back to School Clearout Sale!
You're Invited!
Join us RAIN OR SHINE on August 26, 27th and 28th for our annual:
Back To School Clearout Event.
Appointments help us follow covid protocols and ensure that our community is safe and importantly, we want to respect your time.
We Help You Save More!
We have special programs designed to give you more:
Spin & Win with EACH Purchase
$300 to spend on vehicle protection with each purchase - see finance manager for details.
0% Lease and Finance available on select models O.A.C*
Finance pre-owned vehicles as low as 3.99%*
Hyundai Loyalty
Preferred Partners - Workperk / Venngo / Unhaggled / CarCost
Frontline Workers - receive 2% above invoice on select in-stock models!*
Pre-Order the First-Ever 2022 Santa Cruz and receive a FREE 55" 4K TV!
Hyundai Elantra
The 2021 North American Car of the Year™.
The all-new Elantra has been named the 2021 North American Car of the Year. Judged by the very best - A distinguished group of automotive journalists from around North America, the all-new Elantra brings together leading-edge technology and intuitive safety features to help keep you connected and protected.
| | | | | | |
| --- | --- | --- | --- | --- | --- |
| SLC Date | Stock no. | Year | Model | Trim | Colour |
| 31st May, 2021 | 44435 | 2021 | Elantra | N-Line | |
| 31st May, 2021 | 44365 | 2021 | Elantra | Ultimate | P. White |
| 30th April, 2021 | 43720 | 2021 | Elantra | Ultimate | I. Blue |
Hyundai Kona & Venue
The Kona is a new breed of SUV designed to take on the city. With Kona, driving and parking in the urban jungle doesn't have to be stressful. Enjoy the agile manoeuvrability of a passenger car, and the higher perspective of an SUV - it's really the best of both worlds! Furthermore, Kona is filled with technology that just makes everything easier, including Apple CarPlay™, Android Auto™ and an available Head-Up Display to project important information within your line of sight, so you can keep your attention on the road.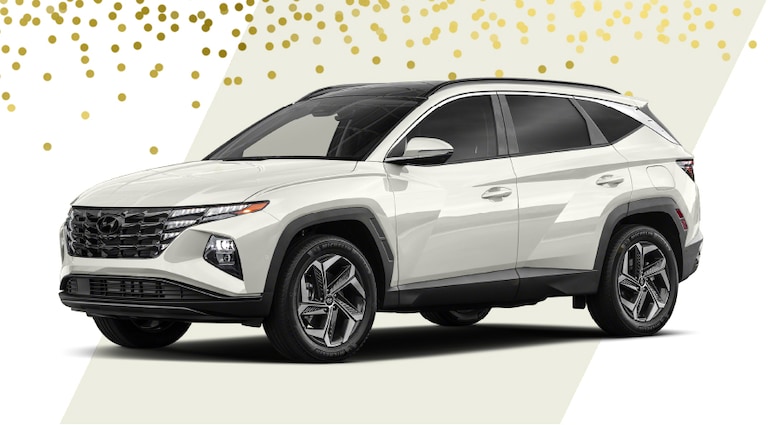 Hyundai Tucson
Get ready for the all-new 2022 TUCSON. Your next adventure begins with more technology, more advanced safety, more power and more space. Not to mention a revolutionary redesign that is modern and captivating. Your sidekick to outdoor adventure awaits.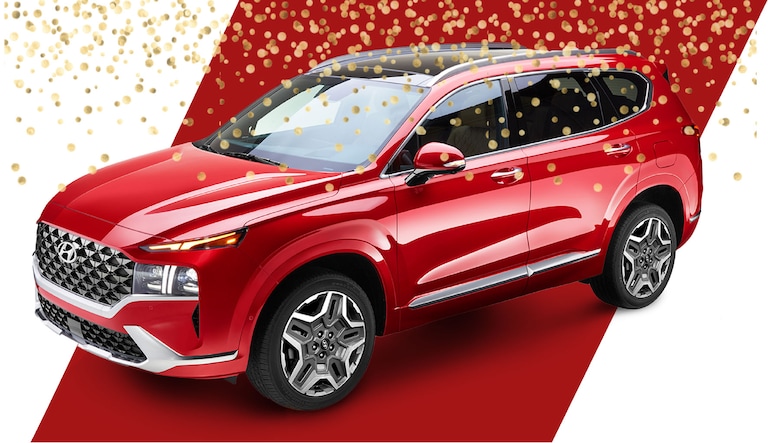 Hyundai Santa Fe
Discover the new Santa Fe, redesigned inside and out and equipped with an extensive suite of our available Hyundai SmartSense™ safety features. These advanced features help alert you to, and even avoid, dangers on the road by constantly monitoring your surroundings. The new Santa Fe helps make your drive a safer one. It thinks of everyone's safety.
| | | | | | |
| --- | --- | --- | --- | --- | --- |
| SLC Date | Stock no. | Year | Model | Trim | Colour |
| 3rd of Aug, 2021 | 44126 | 2021 | Santa Fe | Essential AWD | T. Black |
| 3rd of Aug, 2021 | 44132 | 2021 | Santa Fe | Preferred AWD | T. Black |
| 3rd of Aug, 2021 | 44134 | 2021 | Santa Fe | Preferred AWD | Q. White |
Hyundai Palisade
The 2022 Palisade features available 8-passenger premium seating space in an elegantly modern and intuitive interior that thinks about everyone in every row. With incredible convenience technologies at hand and a wealth of Hyundai SmartSense™ safety innovations, the 2022 Palisade is truly a remarkable SUV that is perfect for family life. Ask us for a private or virtual tour!

Pre-Owned Specials
We carry the largest Pre-Owned Hyundai selection in the GTA and a large selection of other brands! Our prices are set to fair market value so you don't have to haggle. Finance pre-owned vehicles as low as 3.99% with our H-Promise. What is H-Promise? It's our guarantee that your vehicle is reconditioned as close to factory conditions. Ask your product specialist for more info!
Enjoy One of The Best-Backed Warranties in Canada
You will see that a number of our vehicles have received multiple awards from the most reputable third-party organizations, so you can take their word when it comes to the quality of our vehicles. This quality is equally matched by the quality of our warranty. We stand confidently behind our products to give you ultimate peace of mind with a 5-year/100,000 KM Comprehensive Limited Warranty†. We also provide a 5-year/Unlimited KM Roadside Assistance Program featuring flat tire changing, lockout service and more. Just one toll-free call away, 24 hours a day.
5 years
100,000 KM Comprehensive Limited Warranty
100,000 KM Powertrain Warranty
100,000 KM Emission Warranty
Let us help you find your new car!